Shaun Paul Interview | NorthUnda
January 24,2022
Hailing from down unda (Melbourne, Australia to be exact) Shaun Paul has been in the mix with DC for a few years now. With his debut appearance in our 2019 ANZ SUPER TOUR article and edit, followed up by an appearance in the Bronze 56K collab edit, Shaun has been heavily involved in several other DC video projects over the last 2 years. 2021 was a strong year for Shaun as he dropped an amazing video part with Free Skateboard Magazine, then ended the year with a welcome to Hoddle Skateboards announcement and video part hosted by Jenkem. Shaun's NORTHUNDA part is the icing on the cake in honoring his full-blown am status, and we had a chance to catch up with him to rap about filming and skating during the lockdowns, the difference between skating in the US and AUS, and much more.
WATCH SHAUN PAUL'S NORTHUNDA PART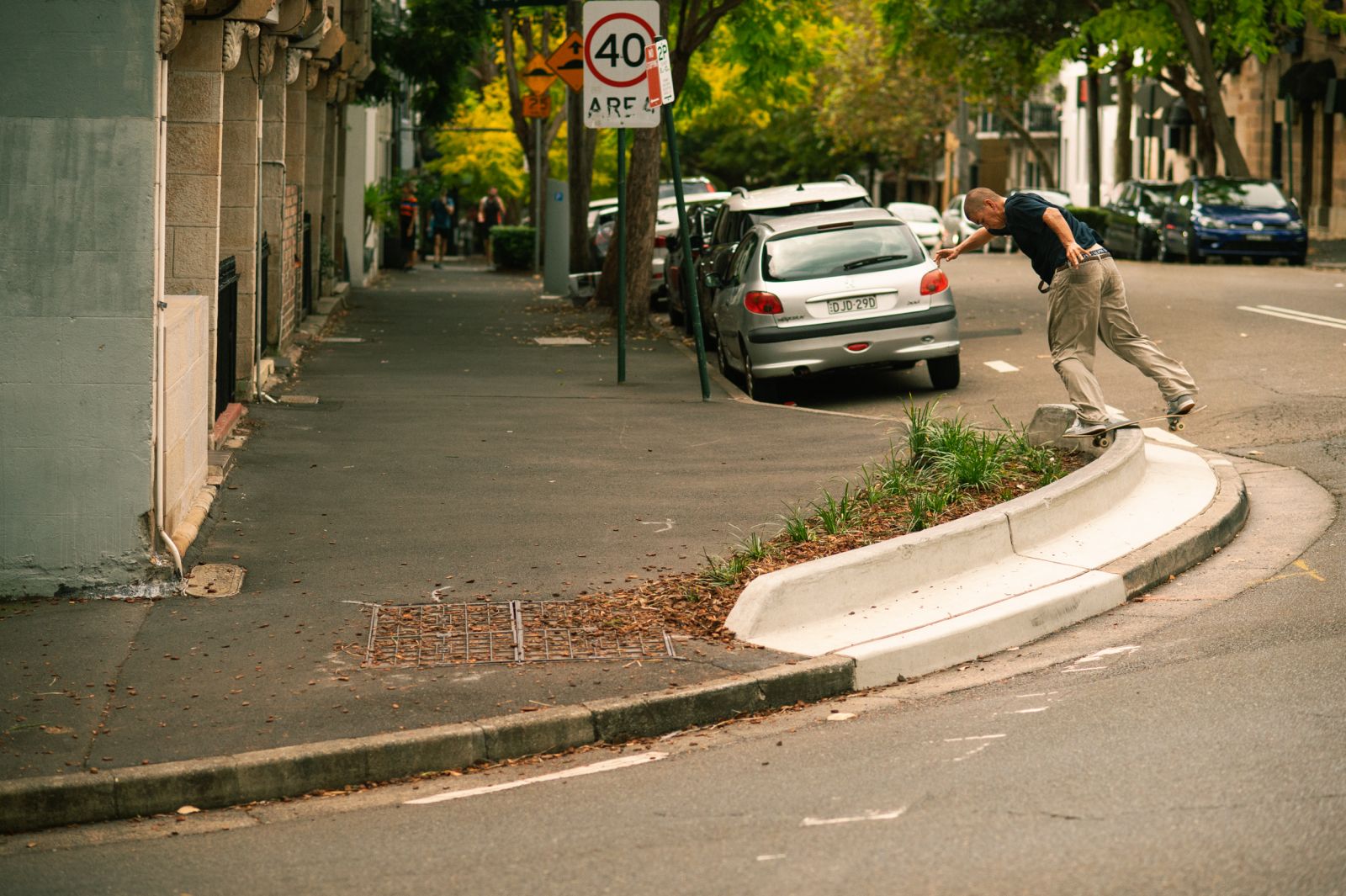 INTERVIEW:

How's summer in Australia treating you?
Summer's been good. Since I finished filming my part last month, I've been kicking it a bit more. Just skating and chilling... going swimming.
How did the lockdowns affect the filming process for NORTHUNDA?
We've been locked down for pretty much two years now. It has its pros and cons because there are a lot of spots that you could skate during the lockdown. But also, the lockdowns are so heavy that it would be scary at times to go skate. You could risk getting a fine or getting in trouble. The restrictions here were quite heavy. Pretty much the whole part was filmed during or between the lockdowns.
Where are you originally from and how did you get into skateboarding?
I'm originally from Bunbury in Western Australia but now I live in Melbourne. Moved here about 5 years ago. But my older brother and I got into skating around the same time, when I was about 8. Basically, we were playing the Tony Hawk video game and there were skateboards around the house, so we just kind of picked it up.
Who were the guys you looked up to when you started skating?
There's this guy from Western Australia named Quayde Baker. Not a lot of people know him, but we rode for the same board company and I always looked up to him.
So you kind of broke through with the DC team on the 2019 ANZ SUPERTOUR. What was that like meeting a bunch of the team for the first time?
It was pretty full on. It was like 3 weeks of straight skating, which I'd never done before. But it was cool becoming friends with everyone and chilling and just skating with the team.
You came out to the States shortly after that tour?
Yeah, after meeting Shanahan, Heikkila, Wes and all those guys on the tour, I felt comfortable coming out. And so it felt more organic and natural to skate in the States.
What's the biggest difference between skating in Australia and the US?
There's obviously just so many more skaters in the States. The scene is way bigger. The scenes here are a lot smaller and you know everyone. Here, it's rare for somebody to pop up that you don't know. In the US though, you'll just be at a skatepark and some dude will show up and be the best skater in the world, and you've never even heard of him.
2021 was a big year for you, dropping the Free Mag part, as well as the welcome to Hoddle Skateboards part, all in the middle of lockdowns. How did you pull that off?
Well the restrictions would change all the time. Sometimes you could only be in groups of 2. Sometimes the curfew would be 8, and sometimes it'd be 9. You had to wear a mask at all times. You could go outside to exercise, but some cops didn't consider skateboarding as an exercise. So you were always kind of looking over your shoulder when skating. But also with everything locked down, there were no distractions. Nothing else to do but go skating.
How did the opportunity with Hoddle come about?
Well my housemate, Simon Zuzic, rides for them and it's a Melbourne brand so I know everyone who runs the brands. One night the team manager just told me I was on. He didn't even ask me. So I started getting boards.
That's rad you've got a tight knit family with Hoddle, and we're happy to welcome you to the DC Family. So, what's next with you?
Coming to the States for a while. Gonna post up in New York for about 6 months and just skate as much as possible.
Nice. Any one you wanna give a shoutout to wrap up the interview?
Yeah, Jon Fitzgerald. And my homie Tully West who passed away 2 years ago.